Wednesday 5th February 2020
Members Evening
Due to the amazing success of our last Thom Kirkpatrick Members Evening, we will be holding another one on the 21st February at 7.30pm in the Pulse Bar. There will be complimentary welcome drinks & nibbles. Book your space at Reception or call 01926 490 409

Mark Wood
On Thursday 19th March 7pm – 8.30pm at the Golf Club.
Come along and enjoy an evening with Polar explorer, adventurer and member of The Warwickshire, Mark Wood
Mark will talk you through his amazing videos of his adventures exploring the Arctic Circle, Himalayas and Alaska. He also spent an astonishing 50 days alone in the North Pole.
There will be complimentary nibbles and drinks. Booking essential with reception.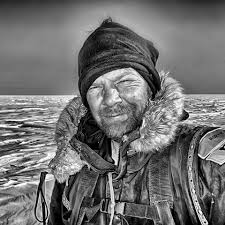 Mother's Day at The Warwickshire
Sunday 22nd March 2020 join us for a 3 course carvery, live music and a Bellini for every Mum!
£24.95 per person. Half price for children under 12.

Sittings available between 12noon and 2:30pm. To book your table, email:[email protected]or call: 01926 622582
Dr Jeff Foster Men's Health talk
Dr Jeff Foster is a men's health specialist, and one of the founders of TFJ Private GP Services in Warwickshire. He is passionate about spreading awareness of men's health topics, whether by lecturing, writing articles, creating videos and infographics, and of course, seeing patients within the NHS and at his private practice.

Conversations around men's health are changing. Gone are the days when we were limited to only discussing prostate problems or sexual function. In today's world, men are being increasingly encouraged to talk about all aspects of their health – from physical to mental to emotional. As such, we must take a holistic approach to men's health. Dr Jeff Foster will be coming to The Warwickshire to do a number of talks on Men's Health throughout February. We will advertise the dates as soon as they are confirmed.