Thursday 11th November 2021
I hope you are enjoying the beautiful autumnal colours and making the most of the club as the nights draw in. I can't believe we're so far into November already. The last year and a half have been such a struggle for so many of you and we are hugely grateful for your support throughout these times.
Your FeeditBack reports are so valuable to us and I hope you can continue to be as generous with your time to let us know how we're doing. The staff shoutout is hugely important as it gives some of those guys and gals a real lift when we're busy. Please keep sending them in.
You will have noticed recently that we've gone back to recommending the use of masks in the public areas of the Club. These are not mandatory, but we want you to feel safe and this helps to give a little bit more confidence as you move around.
With so many social occasions to attend and indulgent treats to try, it can be all too easy to put your health and fitness routine on pause around this time of year. But for those of you who don't want to completely abandon your goals, we've listed a few tips below to help you stay on track.
Event news
A huge thank you to all of you who supported our Fireworks Party recently. There were some really stand out moments, most importantly the amazing display from Illusion Fireworks. Next year we'll change the way in which you pay for food, add a few more external food & drink stalls and definitely introduce a fancy-dress competition! The efforts people went to were out of this world, especially the 6ft Darth Vader! Also a huge thank you to Ian Bell (England & Warwickshire Cricket legend) and his family for taking on the huge task of pressing the red button and lighting the first fireworks.
With Christmas around the corner, there's lots of exciting events and activities to look forward to at the club as we look forward to catching up with friends and family over the festive season.
Pulse Bar
We'll be changing up the Pulse Bar layout over the next few weeks and adding a Work Hub area. This will give members who use the Club for work and play the ability to work with fewer distractions. The soft furnishing area currently occupying this space will be moved to the club lounge to give you an area to relax, catch up and put the world to rights.
Patrick Ferguson, General Manager
Gym Team Update
We're pleased to welcome Grahame to our gym team!
As a Personal trainer, Graham specialises in many different areas such as fat loss, strength and power, and also likes to focus on injury recovery and boxing. With over 15 years of experience, he's worked with many clients ranging from between 12 - 93 years old. He was previously based at a large college & university in South Birmingham. His clients have been a mixture of complete newbies to the gym right through to professional athletes in many different areas with a range of different abilities.
'From personal experience and the range of clients I have worked with, I have the skills and abilities to get you to your optimum level of Health & Fitness. You already have the ability to live your best life, and with my knowledge & support I can help you along your journey."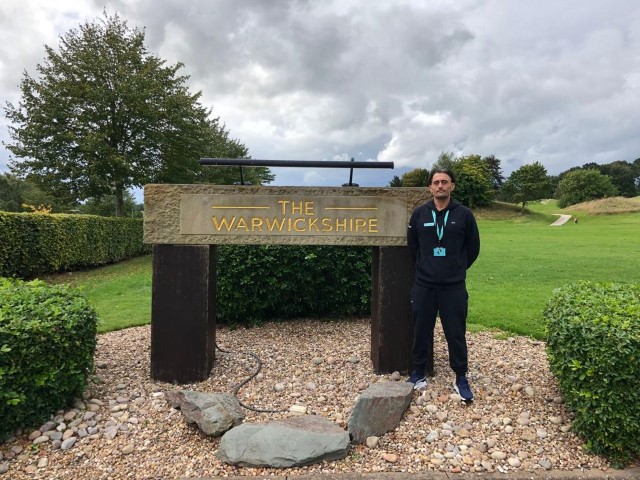 Gym Education
What did you think of our Back Care Awareness Week from 5th - 10th October where we analysed postures? If you missed out, be sure to ask our Wellness advisors who have been trained to advise you on what you should and shouldn't be doing.
J Junior Gym
Perfect for all children aged 11 and above, we have some amazing classes available for your teen to join. From boxercise to yoga, J cycle and much more, contact our team for more information on how to get your teen involved and don't forget our Wellness Advisors are always on the gym floor for any advice during Teen Gym times.
Inspirational Members
British Number 1 Squash Player
Member Sarah-Jane Perry (known to many as SJ) is a professional squash player who can usually be found in the weights area or spin studio! She has been a professional since graduating from Warwick University 10 years ago. Since then she has been travelling the world competing on the World Tour, breaking into the top 10 in 2016 and staying there ever since.
The tour managed to resume, albeit to a lesser extent than usual, in September 2020 and since then she has competed in Cairo, El Gouna (Egypt), Chicago, Hull, Manchester and, most recently, Philadelphia.
''There have been many highs and lows for me during this time but highlights have included winning my biggest title to date at the Black Ball Open in Cairo in December 2020, reaching my highest ever world ranking of number 5 and retaining my British National Championship title - my third national title overall. As 2022 looms, my attention is very much on the Birmingham 2022 Commonwealth Games which will be taking place in the region between 29 July – 8 August. Last time out in Gold Coast in Australia I won a silver medal in the Women's Singles, and everything between now and then is geared towards upgrading that to gold!''
Sarah's next tournament starts in Cairo on 12 th December where she will be defending the Black Ball Open title she won last year. She will be back with another update of how she got on.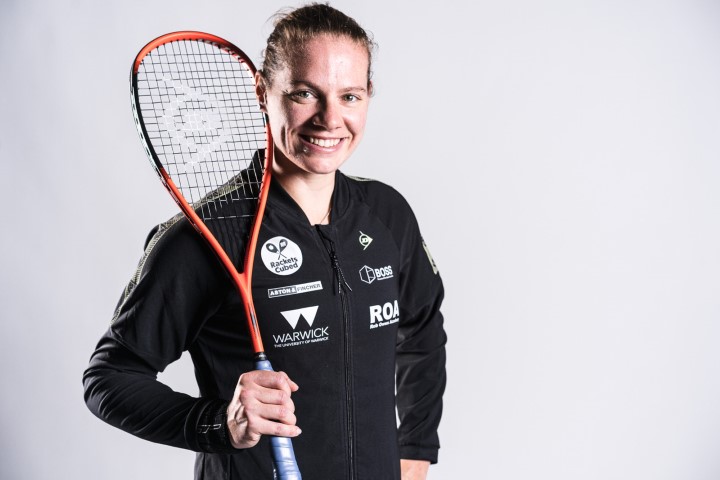 Crèche Update
October Half Term saw loads of fun activities such as onside active camps, spooky Halloween baking, Halloween games and pumpkin carving!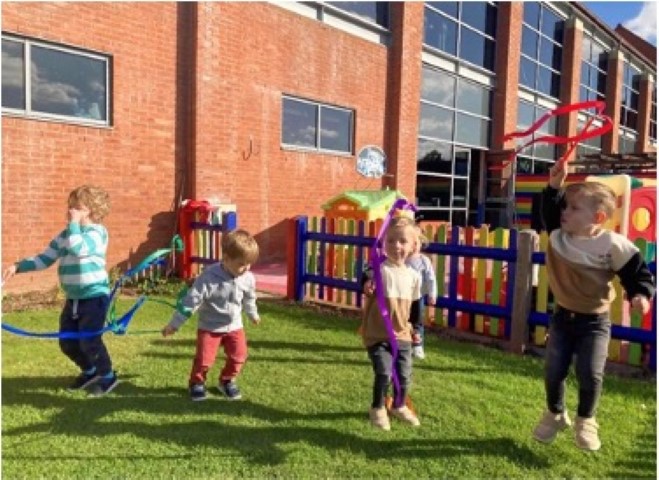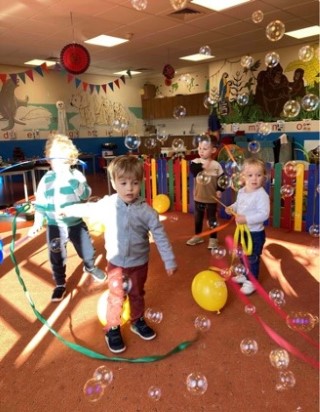 Swimming Update
There are a few spaces remaining to join Swim School with Saturday swimming lessons soon to come into place. Splash has been a big hit with happy families in all sessions.
Our lifeguard brothers Jake and Corey don't just watch over the pool. They have a passion for bodybuilding. They were privileged to be able to meet Eddie Hall at the Arnold Sports Festival this month, who has won the UK's strongest man several times!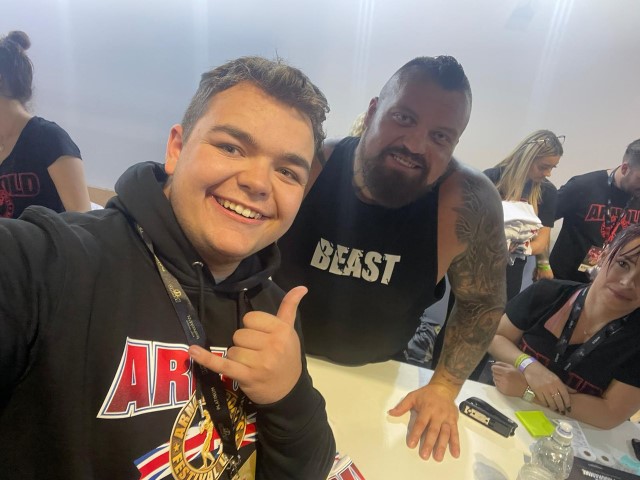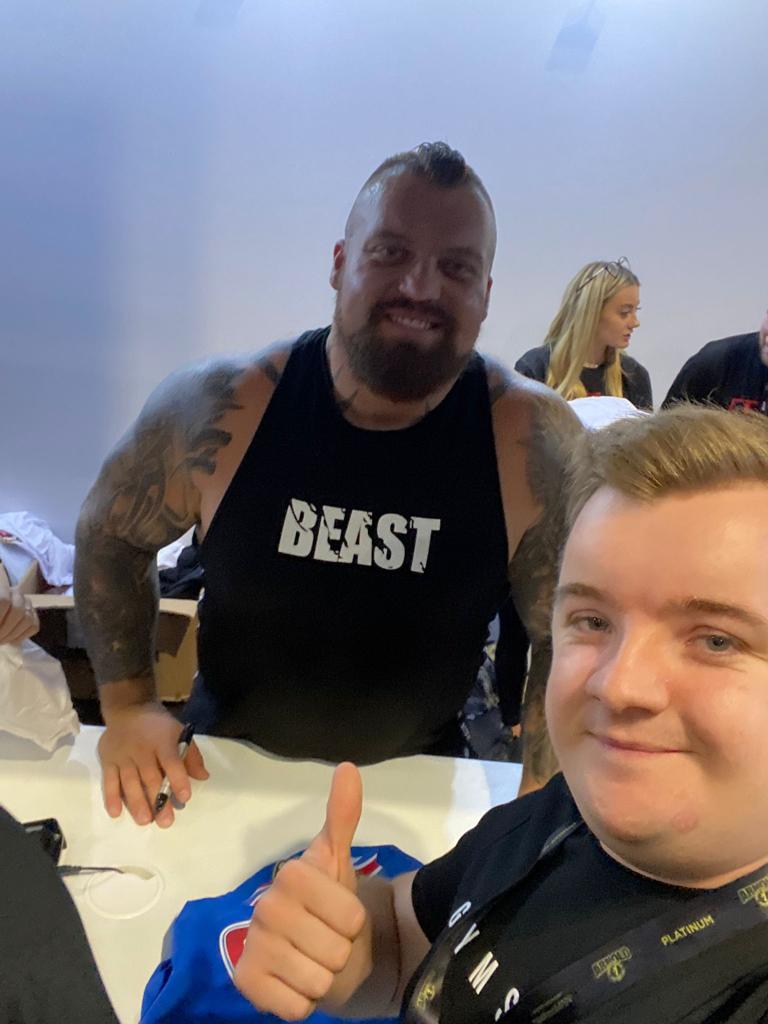 Charity Update
Mike Bernamont has done it! After spending a day on our spin bike Mike was able to raise money for Versus Arthritis Charity, and at age 70 he ran the London Marathon on 3rd October in under 5 hours! "Thank you to all for your generosity and donating towards helping us raise money for Versus Arthritis," said Mike.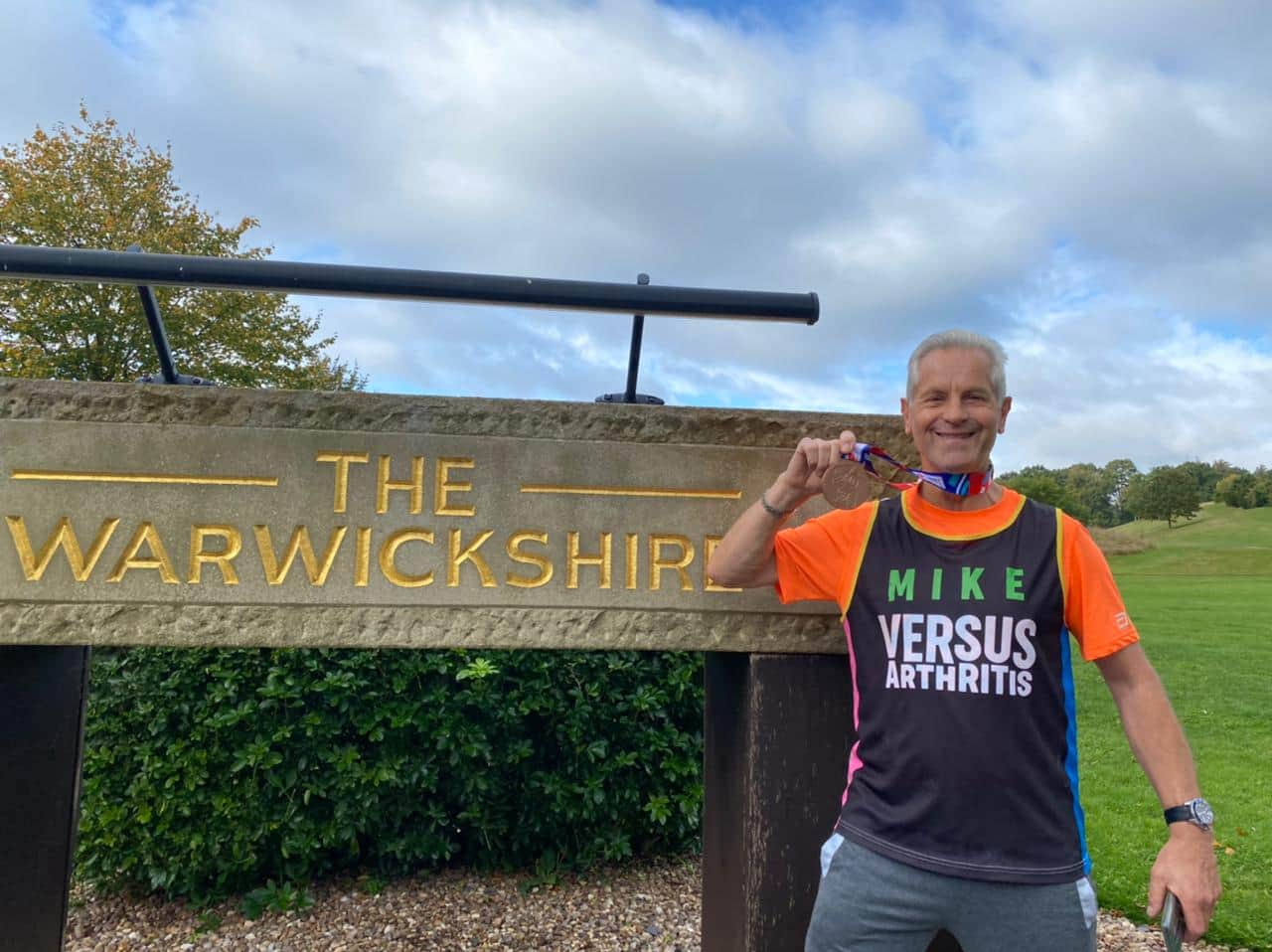 Aura Spa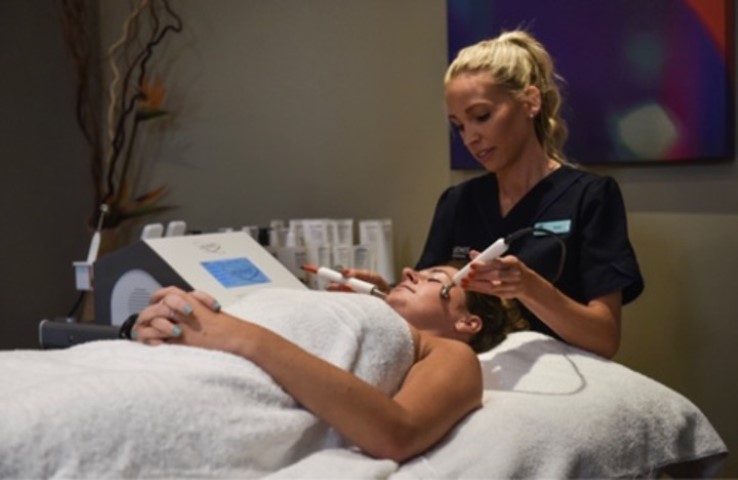 We have an amazing machine at The Warwickshire that allows us to offer our Biotec facials. This is a non-invasive treatment that combats a wide range of issues you may have such as ageing, discolouration or dehydration. Biotec facials are scientifically proven to increase cell energy for optimum skin function leaving you with healthy, energised looking skin.
Winter skin tips from Aura Spa
Winter can be harsh on the skin. Frosty conditions, central heating and a lack of sunshine can all play their part in leaving skin dehydrated, dull and lacklustre. Don't get us wrong, we love cosy nights in and the festive spirit that this season brings; we just don't like what it does to our skin. Who's ever rejoiced in the fact they've gone from sun-kissed to sallow in a matter of weeks? Luckily though, there are ways that you can banish dullness, dryness and breakouts over winter; all it takes is a little expert knowledge and everyday TLC. Read these steps that can help your skin brave the harsh weather so you can put your best face forward this winter.
Eat well
As Christmas approaches, it's easy to get into some pretty bad habits food-wise. And whilst those mid-November mince pies taste good, sadly they're not doing much for your winter skin (or hair!). The connection between gut and skin health is well-documented, though it's easy to forget when faced with festive treats. Tackle dry skin by increasing your daily intake of healthy fats; walnuts, avocados and olive oil are good sources. Remember to get your 5 a day throughout winter too; it's the perfect time to stock up on seasonal veggies and fruit.
Stay hydrated throughout the day
Central heating and cold weather is a perfect recipe for dry and dull skin, so make sure you're doing everything you can to stay hydrated throughout the day. Water plumps the skin, encourages collagen production and flushes toxins (including acne-causing ones) from our bodies. The NHS recommends drinking between 6-8 cups of fluid per day. Green tea can be a great alternative to water and contains less caffeine than a cup of coffee, with the added bonus of its antioxidant effects.
Jump in the bath
Bath oils can be incredibly nourishing for dry winter skin, as well as relaxing muscles and reducing stress. What better excuse to fill up the tub and enjoy the full spa experience without leaving the house?
Look after your hands
It's important not to neglect your hands during the winter, which can easily become sore and chapped during this period. A moisturising soap can help with the drying effect of regular hand washing, or try applying a rich layer of hand cream under cotton gloves at night – after a few nights, this can heal the skin barrier with fantastic results.
Keep on top of your skincare routine
Continue to cleanse twice a day; not only does it help to remove impurities such as dirt and excess oil – but it also hydrates and prepares the skin for moisturisers, serums and masks. When it comes to toning, avoid using alcohol-containing products, as these will dry your skin out further. Continue to moisturise twice daily too; if you're finding that it's less effective as the cold weather creeps in, massage your moisturiser into your skin more thoroughly (for 30 seconds) to maximise its effects.
We love: Elemis Pro-collagen Cleansing Balm. A softening cream that melts on contact with this skin, this Cleansing Balm gives you a deep, nourishing and cleansing action that will leave the skin soft and supple.
Don't forget to exfoliate
When your skin feels dry, it's normal to tackle this with a rich moisturising treatment. But if you're not exfoliating too, you're likely to break out. Make sure you're gently exfoliating the skin with a mild scrub (we recommend that you do this 2-3 times a week) to get rid of any build-up of dead skin cells, which can clog your pores and cause blemishes.
We love: Elemis Papaya Enzyme Peel. The natural exfoliating fruit enzyme action of Papaya and Pineapple will smooth, brighten and clarify your complexion.
Remember the SPF
The sun might be nowhere to be seen, but that's no reason to ditch your daily SPF. While winter has less UVB rays, levels of UVA are still high enough to age your skin prematurely. Apply an SPF product before applying your moisturiser or foundation or look out for moisturisers that contain inbuilt SPF protection.
We love: Elemis Daily Defence Shield SPF30. A lightweight sunscreen that acts as the perfect makeup base. Enriched with conditioning Coconut and Jojoba Oils, the sun cream provides broad-spectrum protection against UV rays, visible light, pollution and even damage caused by computer screens.
Regular Facials
Getting facials throughout the winter will help to maintain your skin's summertime glow. We recommend that you book a facial treatment every 4-6 weeks since this is how long it takes you to complete one full skin cycle. Over summer, you can get away with fewer treatments (depending on your skin type); come winter, you'll benefit from monthly facials to tackle dullness and keep skin hydrated.
We love: Elemis Superfood Pro Radiance Facial 60 minutes £60. A nutritional boost, rich in superfoods and essential minerals designed to pack stressed, dull skin with energising, detoxifying actives. Clinically proven to leave skin plumper, radiant and lit up with good health.
Don't forget - as a member you receive a 10% discount on all treatments and retail products in Aura Spa. We stock a wide range of Elemis skincare products and Christmas gift boxes, so you can be sure they find the perfect gift for your loved one this year.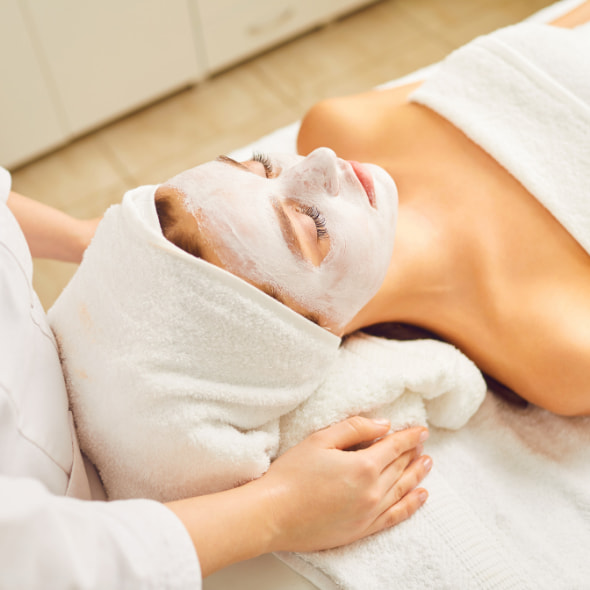 Top tips for staying fit & healthy over Christmas
While Christmas can be a time for indulgence and celebration, many of us worry about losing some of the health and fitness gains we've made over autumn. With the lack of routine, social occasions and abundance of delicious food and drink on offer, it can be all too easy to put aside your good intentions.
While relaxing and taking a step back over the festive break is completely normal (and deserved!), we've listed a few tips below for those of you who don't want to completely abandon your fitness routine.
Set yourself a schedule
It might look different from your regular workout schedule, but if you've carved out time in advance to exercise, you're far more likely to do it. Many people find exercising first thing in the morning means it's out of the way before social commitments (or a delicious roast dinner) can derail your best-laid plans.
Plan ahead
If you're staying away from home over Christmas, prepare in advance. Are there any running routes you can try in the local area? Is there a quiet space to do some yoga? Feeling prepared before you arrive can help you to visualise yourself doing the activity, and means you're more likely to make time for it once you're there.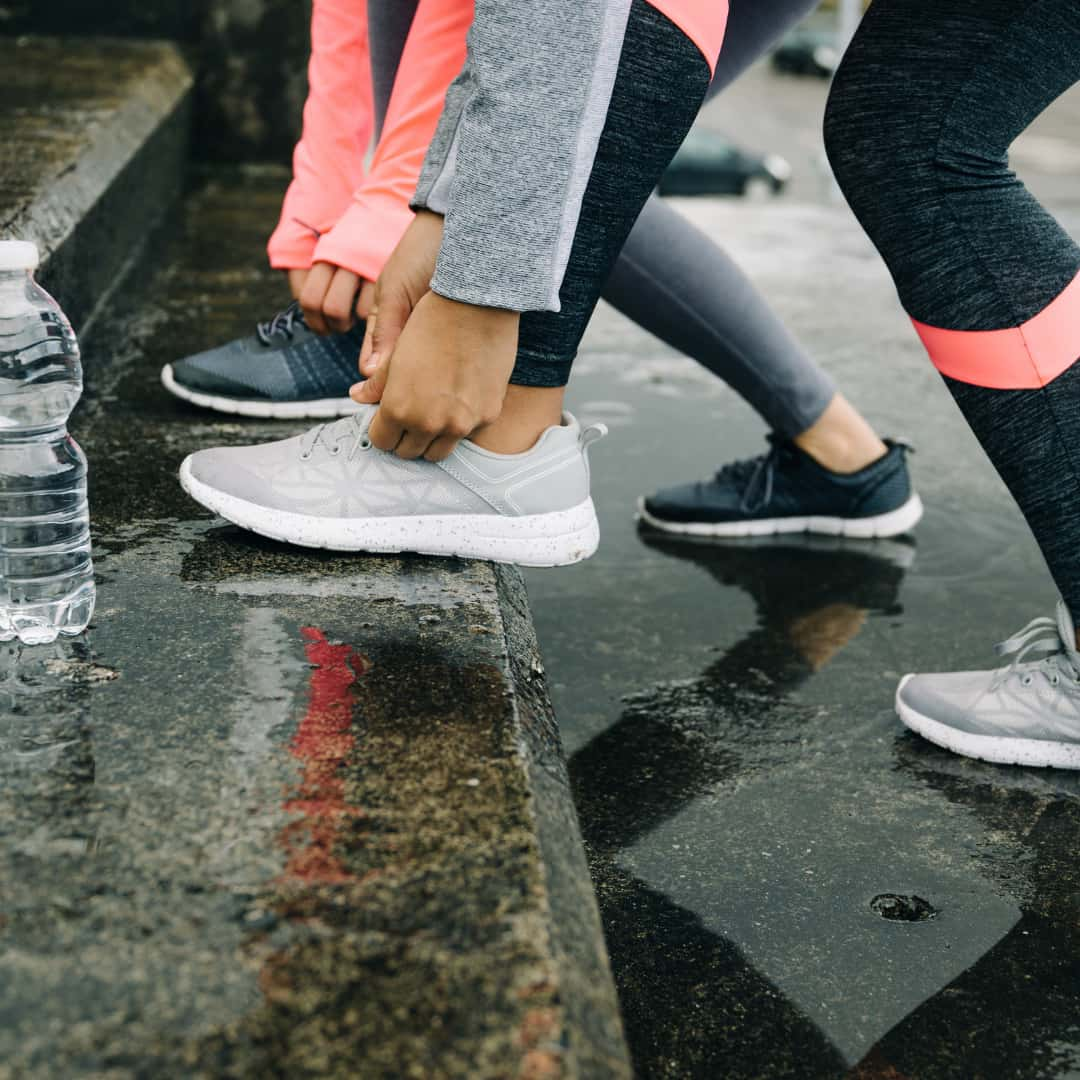 Keep it social
There are so many people to see over Christmas that it can feel like there's no time to prioritise exercise. But why not do both? Rope in friends and family for a crisp winter walk after lunch, a morning jog or a quick online yoga class – exercising is a great way to catch up with friends and can be a valuable bonding experience as well.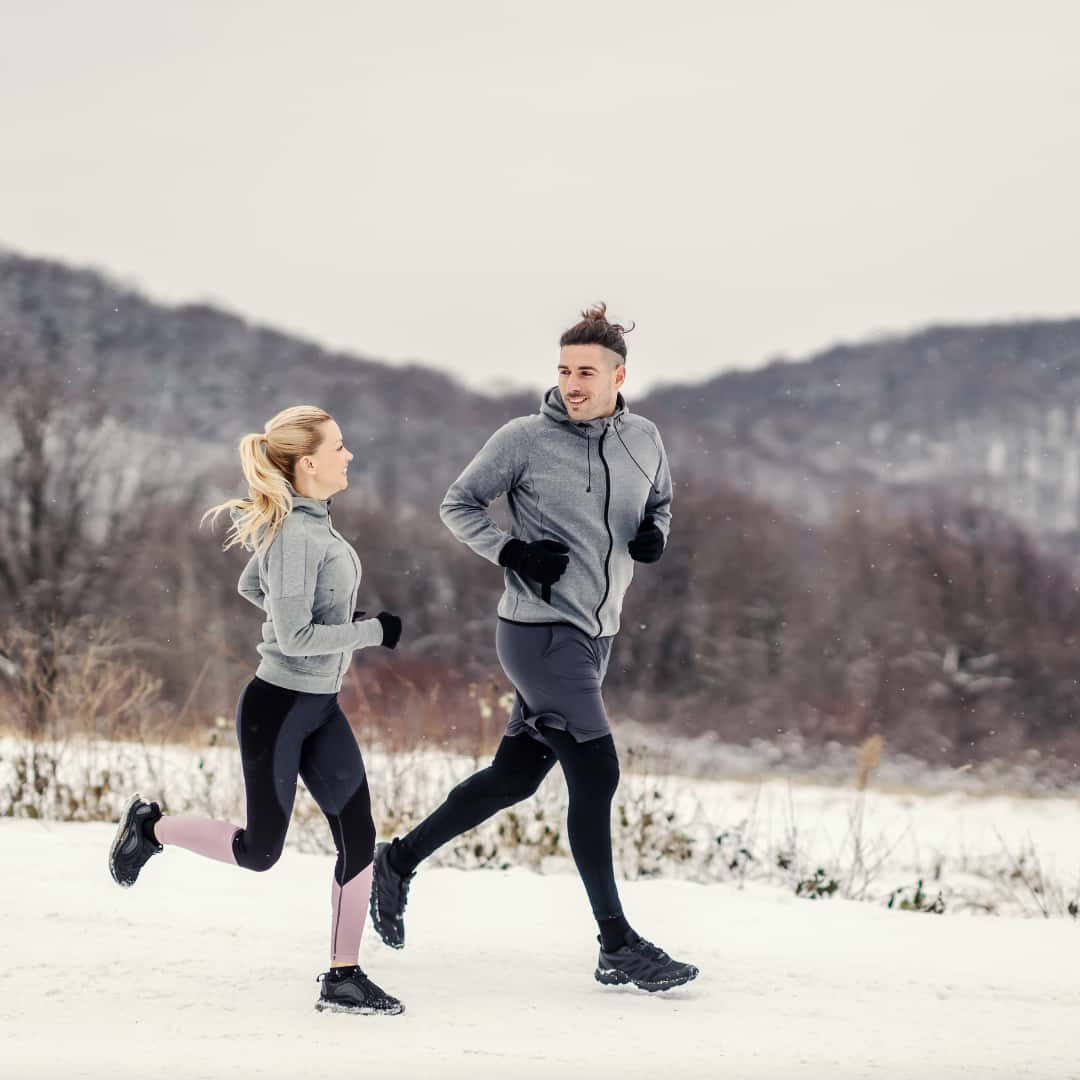 Set yourself some limits
It can be difficult to resist temptation with so many amazing dishes and snacks available at this time of year, but you can set yourself some boundaries so as not to overdo it. For example, you could choose to give yourself a break and indulge freely only on official holiday days, to minimise any impact on your overall health and fitness plan.
Think about your goals next year
Simply visualising the goals you want to achieve in 2022 can help you stay motivated at the end of the year. Whether it's losing a few pounds, competing in your first triathlon or simply finishing a 5K, keep your fittest, healthiest future self in mind this Christmas and you might just thank yourself come January.
Short on time? Here are three quick workouts you can do anywhere with no equipment